Busville police were called to a house on Casper Street Monday night for reports of a loud party. The house in question, located at 1704 Casper Street is the Lambda Pi Eta house.
Police report three people were found in the basement in cardiac arrest.
According to a tweet posted by Busville Emergency Services, everyone in attendance at the party faces arrest.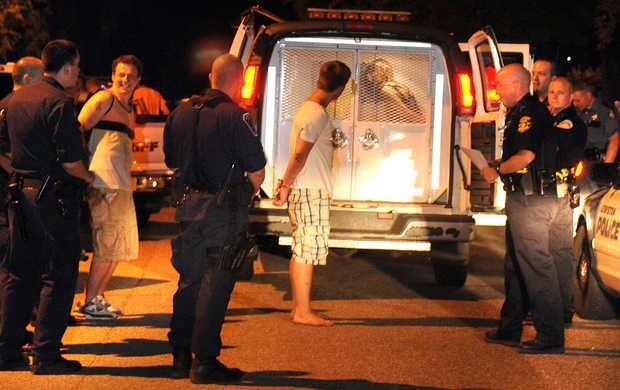 A photo tweeted by a Bus U student at the party shows police making arrests.
This is not the first time that LPH has been in trouble. According to a press release from Busemeyer University president Stephen Busemeyer, the BU chapter of LPH had their charter revoked last semester for violations of the school's alcohol and party policy.